Your business profile
This is the page where you will see all the reviews and you will be able to answer to as many of them as you want. Here you can respond to customers' queries and concerns for all to see.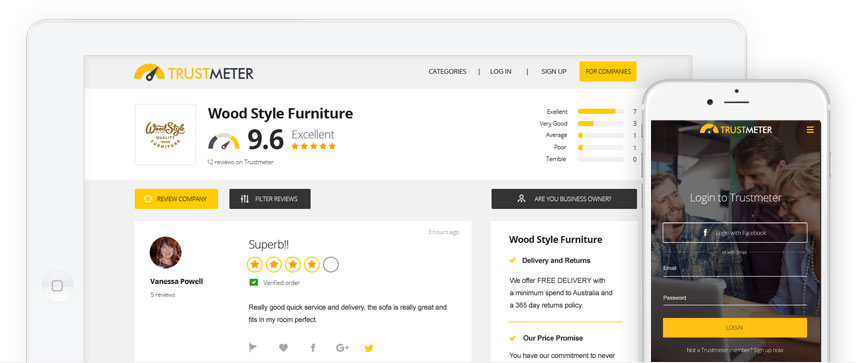 Invite your customers to review the product
You can send out as many review invitations as you want. We will provide you with the desired templates to tailor your messages to your potential customers in your brand's tone.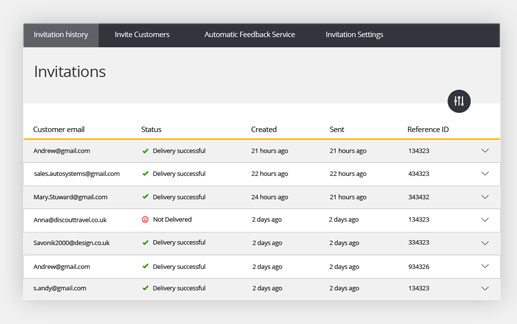 Thorough statistics
See how well you are doing with your customers with Trustmeter's breakdown of all the reviews you receive. Assess your review program with our range of analytics. Ensure a maximum return on your investment in Trustmeter.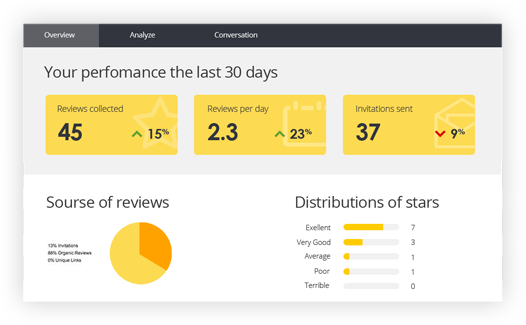 Make use of Trustmeter widgets
We will allow you to add our widgets to your website to show off the reviews you want. Just pick those you want to use and set them on your own webpage.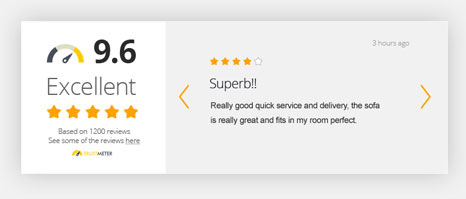 See the reviews of your products
See what consumers think of your products, listen to their complaints and compliments and address them to better the product and increase sales.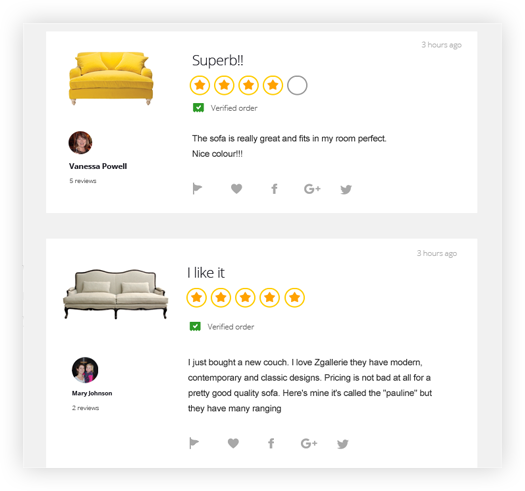 Search engine ratings
Make use of all the online search engines to display your customer satisfaction ratings. This information can increase click-through rates by 17%. With Google, Bing, and Yahoo! you can publicise your success and save money on online marketing.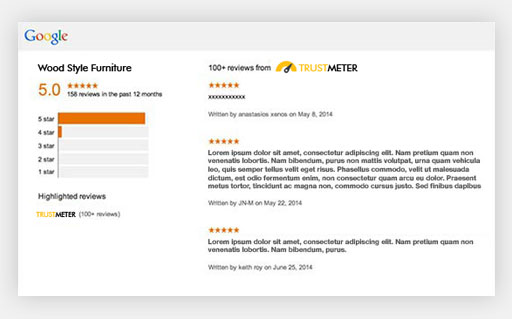 Observe customer responses
Use our website to follow, read, and answer customer feedback. This will improve your customer service and will have a positive effect on customer relations.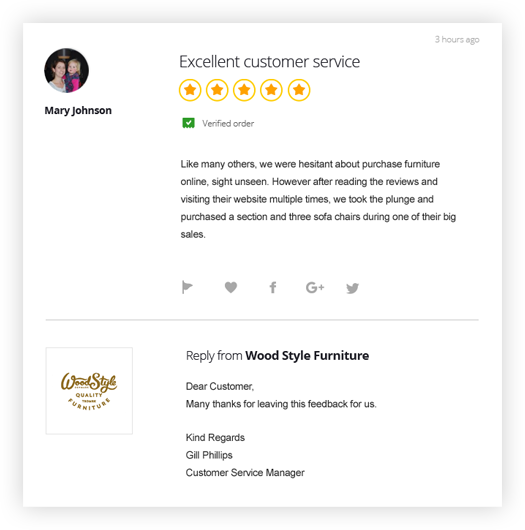 Social media integration
Use Facebook, Twitter, Tumblr and other social media to make yourself known and invite more customers to try out your products and services.