Huntington Pointe Delray Beach Florida Reviews


10.0
Voice your opinion! Review Huntington Pointe Delray Beach Florida now.
Consumer Complaints and Reviews
1st Jun 2017
I am a real estate agent for over 16 year and I have been selling and listing in Huntington Pointe. They have condo's and one story villa's with a garage. This is a fabulous man gated community with a 50,000 sq ft clubhouse with indoor and outdoor pools, fitness center, clubs of all kinds, live shows in the 600 seat performing arts theater and a cafe' open for breakfast and lunch. Wow what an Active 55 plus community! Please call Wilma Pinstein at (561) 306-7430 for more information.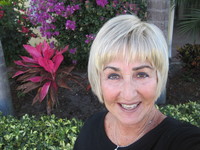 Is Huntington Pointe Delray Beach Florida your company?
Get to know your customers. Simply claim your company now. Get real customer insight and respond to your reviews. It's free.





Huntington Pointe Delray Beach Florida

Spread the word. Tell your friends what companies they can trust. Sharing is caring.

Contact information

Visit website

Call us on

We live here

6251 N Oriole Blvd Delray Beach, FL 33484, Delray Beach, FL, 33484

Country

United States

Trustmeter's Commitment
Trustmeter is committed to improving your online shopping experience. We fight against fabricated reviews and we guarantee that no company can censor or delete reviews. Which reviews are considered fabricated?
Let Trustmeter know if you notice reviews you believe are fabricated.