Review about UGOAGOGO
Actually don't feel that this company even deserves a rating as I placed an order back before Christmas which i paid extra for the postage to guarantee delivery. My item never arrived on time, after emailing their customer service department I was advised that my item was lost in transit and the item which i had ordered originally they didn't stock any more. Placed another order with their customer service manager, was guaranteed delivery again with 3-5 days. No item has arrived again. The communication via email is a terrible service as it takes too long for queries to be looked at. I wouldn't recommend this business to any of my family and friends.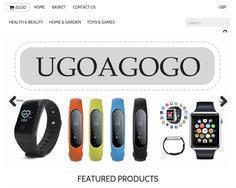 Hi, Apologies for the issue, if you could email us with your order details, I will look into this for you.