Review about UGOAGOGO
Absolutely shambolic service sold misleading goods when I returned the goods asking for a refund it has taken well over 3 months to process which is still ongoing. Their customer service is practically non existent.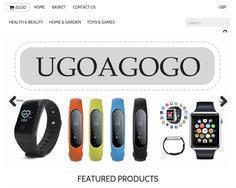 Hi Mohammed, can you please supply your order details so I can look into this for you. Thank you.