Review about UGOAGOGO
I brought a fitness watch from them..14-1 fitness watch. Connects to my phone via blue tooth. If I leave my phone in another room it constantly rings to say the watch has been a disconnected! So frustrating, 10+ times a day. Who carries their phone everywhere they go, weirdos! Also the battery life is terrible. Doesn't even last 12 hours!! Just switched off, without alerting me.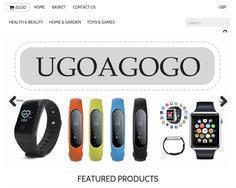 Hi. this is the anti loss reminder that is in the settings of the app, this is a function that alert people if the phone is out of the area meaning the signal may drop, its also useful in case of theft. this can be turned off with a few taps. if you're struggling to do this, please contact us -
[email protected]
thank you.